Common Good
Fruit Juice
Packaging
Key Visuals
Brand Identity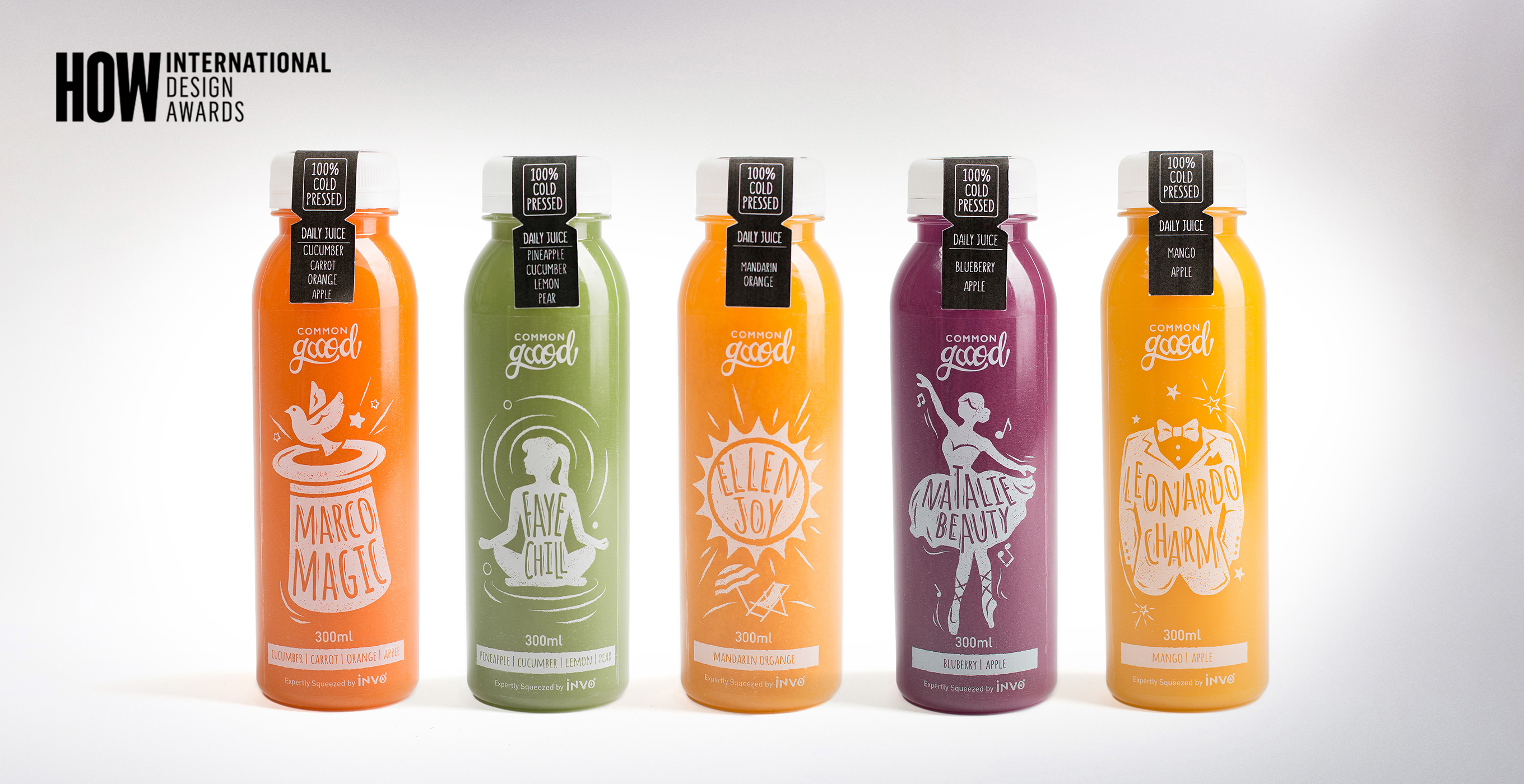 Common Good Juice is a cold-pressed juice presented by Green Common – an innovative brand that aims to revolutionize food mindset and promote healthy eating in Hong Kong. You will find the naming of Common Good Juice enticingly interesting as they were inspired by world-class celebrity green ambassadors & the health benefit, such as Faye Chill, Andy Anti-age, Leonardo Charm and Stella Glow. To enliven the product and build on the brand image, the packaging needed to be fresh, fun and full of goodness. The end result was a series of refreshing packaging that illustrated the juices' benefits and vegan celebrity symbolically.
Each illustration was designed to portray the vegan celebrity's characteristic as well as the juice's benefit in a simple, memorable, easy-to-associate way. For example, the energetic Jet Li was represented by a rocket, matched with the body booster juice, and altogether given the title "Jet Boost". The mono white illustrations and the bright colours of the juices joined together to create a coherent and complementary combination that stood out from the crowd. By focusing on the key messages, the design communicated the benefits effectively via a simple yet thoughtful style and approach, leading to a successful marketing strategy.
A collection of KV has been developed for the series. For a brand backed with a mission of educating the public on the goodness of Green/Healthy eating, the visuals hit the mark by calling out the key benefits of the products and shows the unique differences of the brand vs others in the market.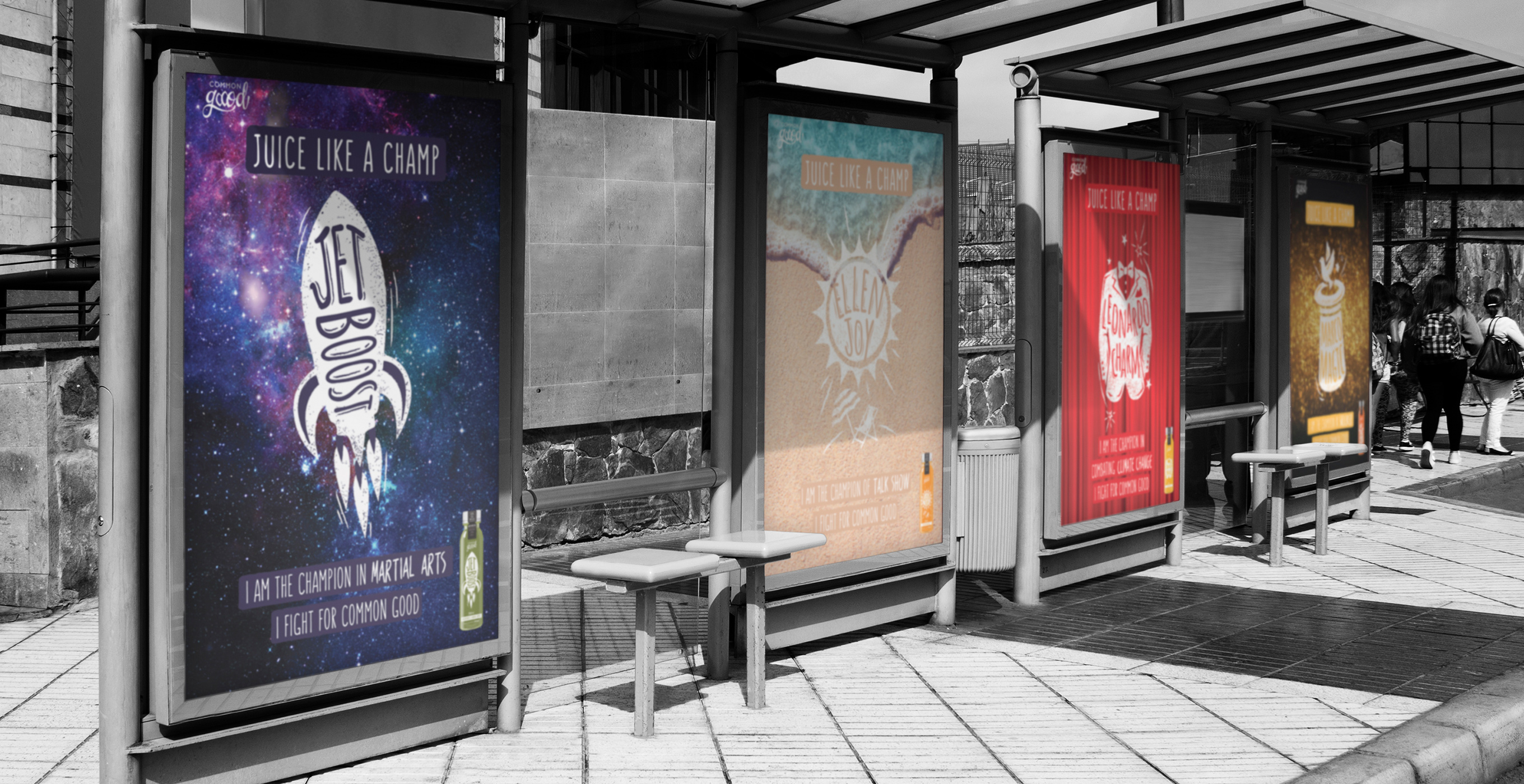 All
Brand Identity
Packaging
Website & App UX/UI
Event
Key Visuals
Interior Design