Common Good
Organic Snacks & Food

Packaging
Eat Better! Live Healthier!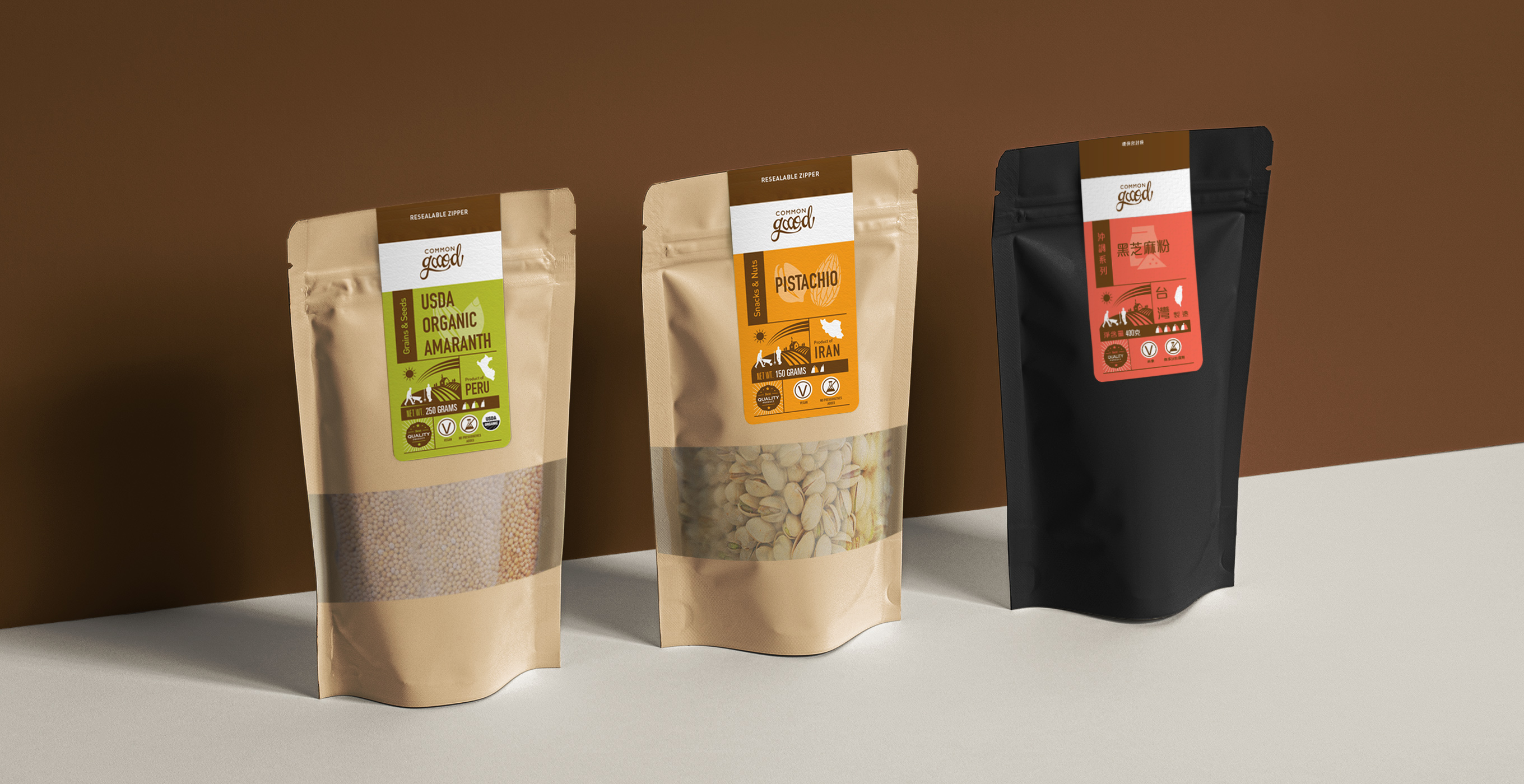 With more health foods being imported nowadays, Common Good also have a widely selected collection of premium foods ingredients imported from around the world, including organic seeds, nuts, soymilk powder. The brief is to develop a clear system on the categorization and differentiation on the packaging. The result is a simple and elegant system that not only allows distinctive differentiation (making it easy for customers to find what they need in a sea of products), but one that is adaptable to future product expansion.
As these premium food ingredients are organic and with no preservatives added, we applied a concept of purity and simplicity - using a Kraft paper bag with an eye-catching tag to indicate its nutritions, and combined with a choice of resealable zipper to preserve products' freshness. We selected 3 distinctive colours for the 3 main food categories (Orange: Snacks & Nuts; Green: Grains & Seeds: Pink: Food Powder), attractive and interesting infographic were included on the tag to present all related information (e.g. Net Wt., Origin, Special Benefit etc).
All
Brand Identity
Packaging
Website & App UX/UI
Event
Key Visuals
Interior Design